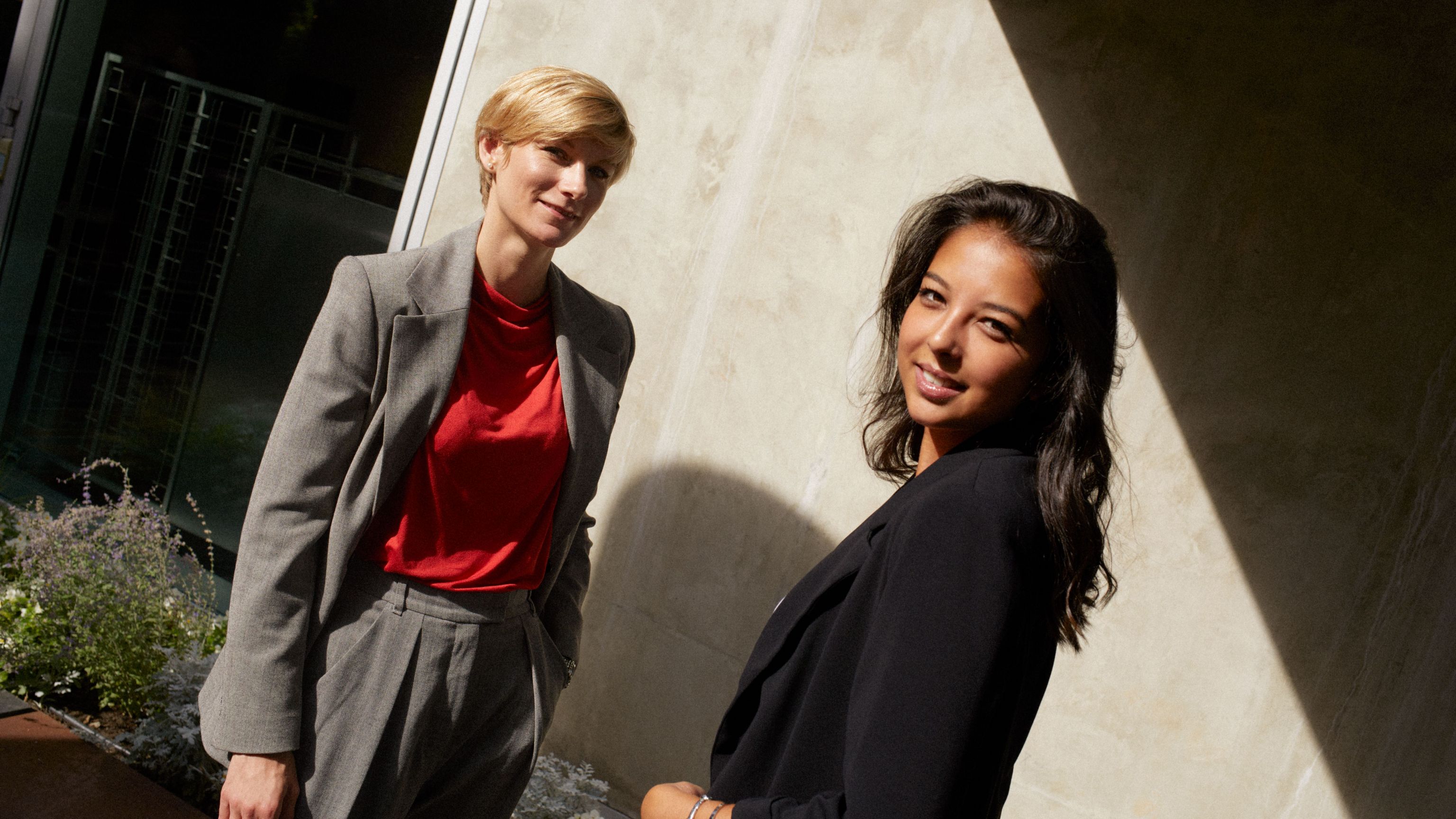 A workplace that inspires
Whether you're an ambitious student, outstanding associate or innovative business support specialist, we like to help our talent achieve their goals. Be part of a diverse team of people who come from all kinds of backgrounds to share their energy and ideas. You'll never be short of opportunities to make your mark or the support you need to get there. Kick-start your career with us – and we'll back you all the way.
Why work with us?
To join us, you don't have to be from a particular background or hold the same views as everyone else. We look for the very best talent, a passion for the law and business, and – above all – a can-do attitude. If that's you, you'll be welcomed into a diverse, spirited and committed team. Every member is generous with their time, expertise and guidance.
Many of our partners have been with us since they were interns. They want to see their teams succeed and our people thrive. They're keen to share their knowledge, insights and support with everyone who joins us. So whether you're working shoulder-to-shoulder with our partners and associates on cases, learning from experienced colleagues in lunchtime training, or simply enjoying a coffee with your teammates, you'll get all the benefits of working with great people – and an even better start to your career.
From team events to firm-wide socials. Sports to technical training. And from flexible hours to working from home. We do everything we can to create a challenging but enjoyable work environment that works for you, as well as the wider firm. Join us and you'll find open doors, dependable support and insightful mentoring from day one.
We aim to stay on top. So we're always ready to invest in new technologies and legal developments that support our ambition. Our team of dedicated specialists is always on the lookout for new and better ways of doing things: from marketing and ESG strategies, through to business development and practice-oriented innovations. We keep up so you can focus on what you do best – shine at your casework.
With offices in Geneva, Lausanne and Zurich we work with many international clients on cases that span the globe. Our lawyers regularly collaborate with local counsel around the world on cross-border assignments.
We're proud to have received numerous employment awards over the years. But every bit as important to us is the value we deliver to our clients, the innovation and creativity we bring to handling cases, and the workplace environment we create for our teams. If you share our thinking, then you've come to the right place.
Ready to join us?
Grow your career with Lenz & Staehelin
Build your professional future alongside supportive colleagues in a world-class environment where you can excel. Your journey starts here.
Want to join the team? Check out our open positions:
L&S STORIES
Explore the who, what and why of our firm. Our Stories feature the latest on our people and projects.
Our Awards
Switzerland Firm of the Year

Law Firm of the Year – Switzerland

Capital Markets Firm of the Year

M&A Deal of the Year

Switzerland Tax Firm of the Year

Law Firm of the Year – Switzerland

Switzerland Firm of the Year – Trademark Contentious

Swiss IP Firm of the Year

Switzerland M&A Legal Adviser of the Year

Switzerland Firm of the Year

Best law firm: Switzerland
Serious about ESG
We want to contribute responsibly to a fast-changing world. Find out more about how we're maximising our impact for good across sustainability, responsibility, and diversity and inclusion.