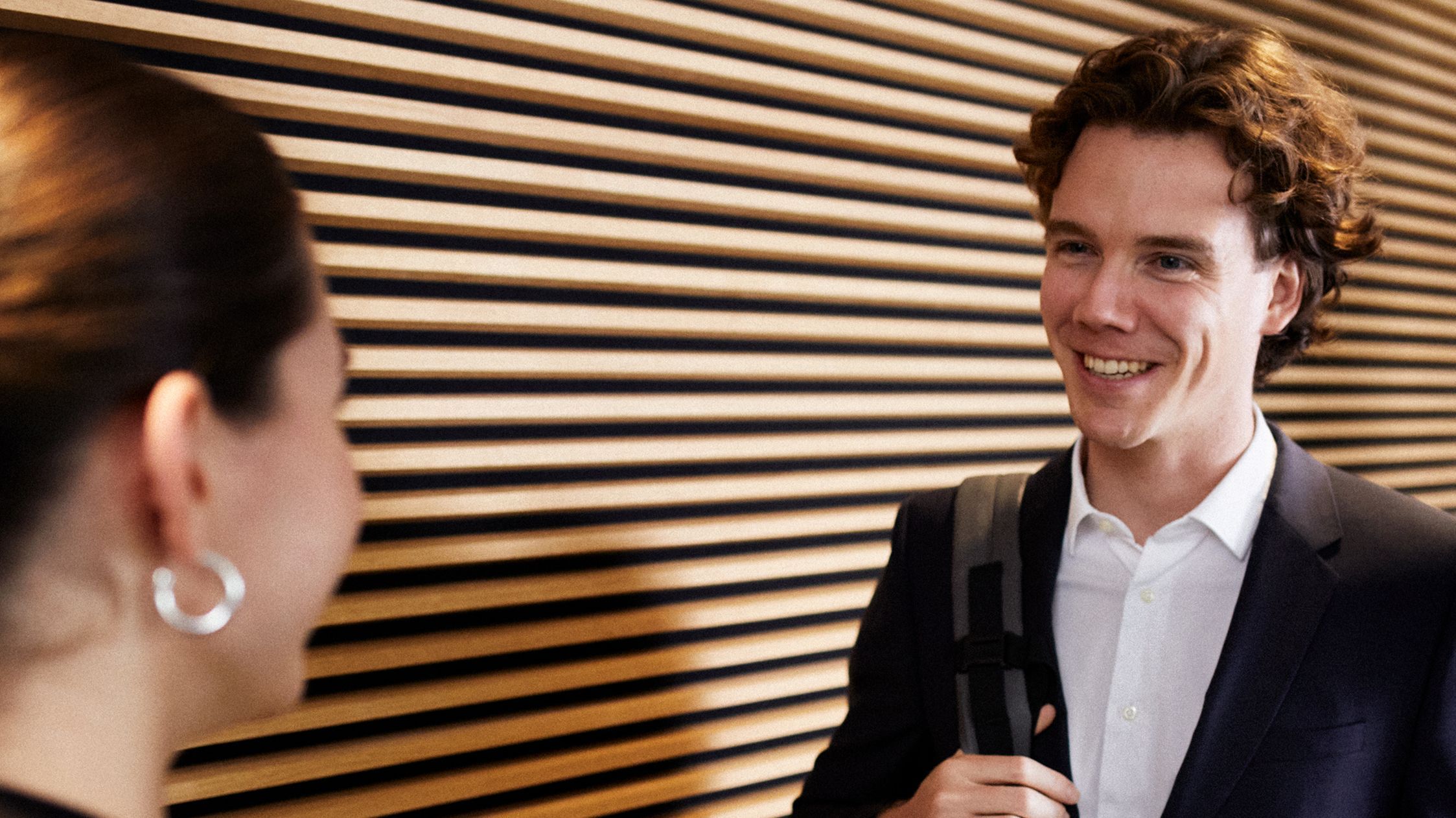 For a top-class training experience
When you're learning your craft, working alongside leaders in your field is a great way to build your expertise. As a trainee lawyer at Lenz & Staehelin that's your daily reality, as you team up with world-class lawyers to service world-leading clients.
Our partners and associates are always approachable, available to answer your questions and discuss your future. You'll also have the chance to learn from the best and brightest of your peers, with organised social events and exchanges in an open, friendly and welcoming working environment.
What should I expect as a trainee lawyer?
If you want to advance your law career by working on the most interesting and high-profile cases and you're looking for a respectful, nurturing and supportive environment, we think there's no better place than Lenz & Staehelin. Our partners and associates, many of whom started as trainee lawyers with us, strongly agree.
Teamwork is fundamental to our success. You'll be assigned to a team, so you have the chance to develop strong working relationships with your teammates – from partners to business support. But we encourage and facilitate knowledge sharing and learning opportunities between teams and offices – so you have the chance to broaden your professional horizons.
We'll help prepare you for a successful bar exam with specific learning sessions. And during your time with us you'll develop other crucial skills that you'll need, including solution finding, time management and the ability to perform under pressure.
In return for your talent and commitment you'll receive a market-leading salary. As well as bar exam preparation sessions, and ongoing opportunities for training and development, from seminars to conferences. So your skills grow in line with your experience, and you have the chance to shine.
If you bring talent and enthusiasm to the table as a trainee lawyer, we'll nurture you to grow within our company. Many of our partners and associates were trainee lawyers with us whom we've promoted and developed. They've then chosen to stay with Lenz & Staehelin because they've found we're the perfect fit.
Let's talk
Tino Gaberthüel

Partner, Head of Corporate and M&A, Co-Head of Capital Markets, Zurich
CONTACTS

Tino Gaberthüel

Partner, Head of Corporate and M&A, Co-Head of Capital Markets,Zurich

tino.gaberthuel@lenzstaehelin.com

Hikmat Maleh

Partner, Head of Investigations,Geneva

hikmat.maleh@lenzstaehelin.com