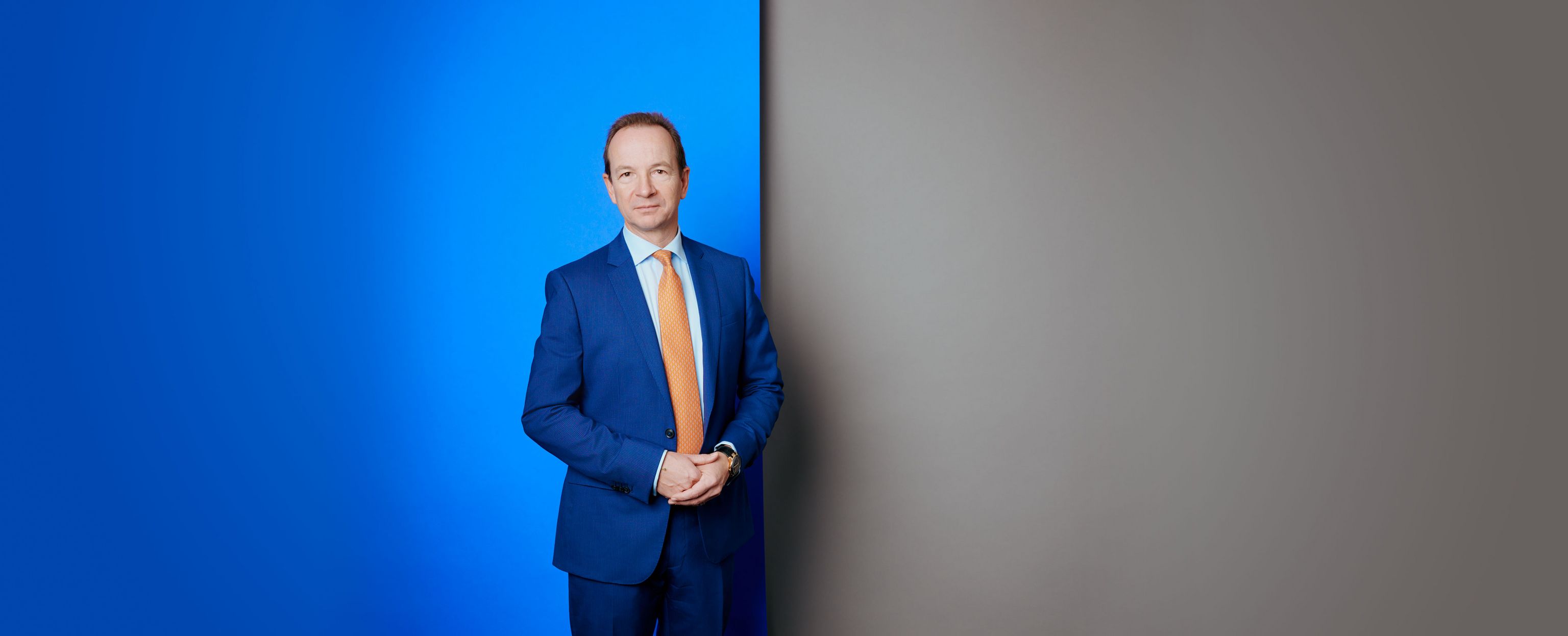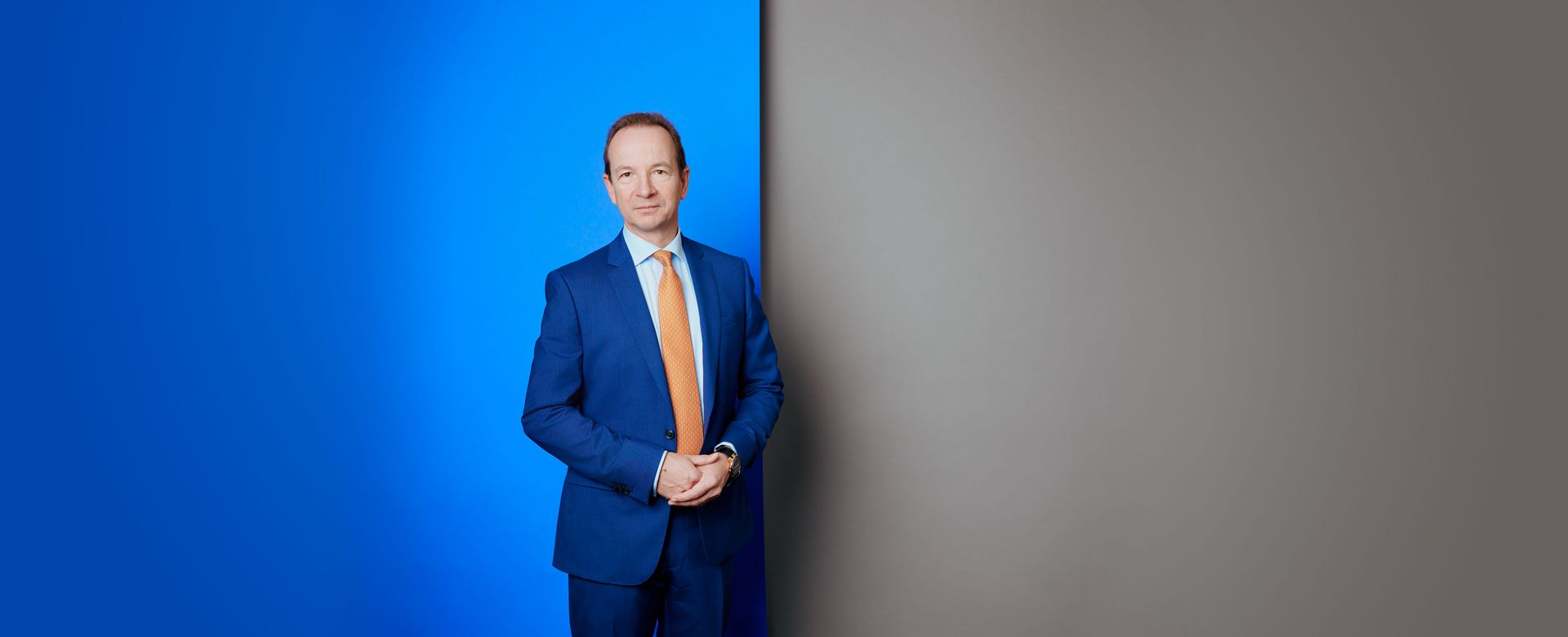 Xavier Favre-Bulle Partner, Head of Arbitration
Dr. iur., Attorney at Law, LL.M. (D.E.S.)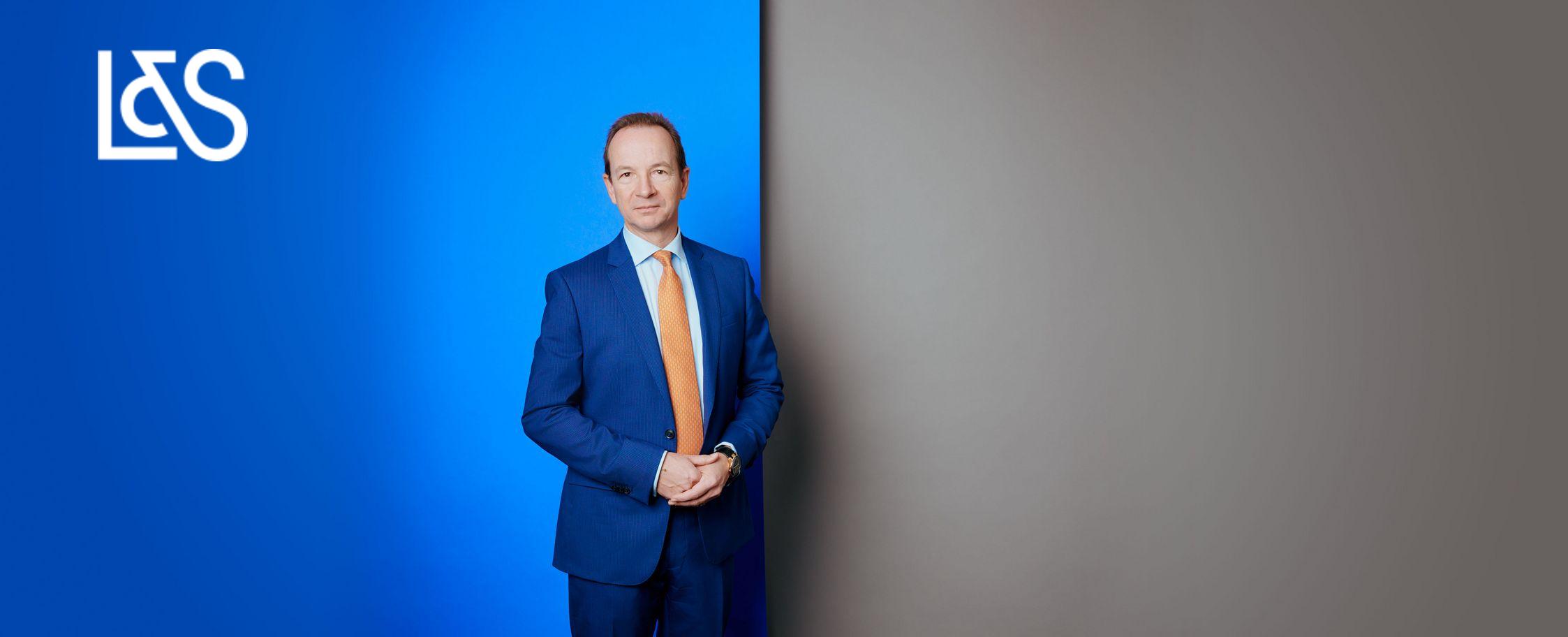 Xavier Favre-Bulle
Partner, Head of Arbitration




Dr. iur., Attorney at Law, LL.M. (D.E.S.)




+41 58 450 70 00




xavier.favre-bulle@lenzstaehelin.com

Geneva




Route de Chêne 30




CH-1211 Geneva


www.lenzstaehelin.com
Dr. Xavier Favre-Bulle is a partner based at our Geneva office where he leads the Arbitration group and the Sports law sector. He brings 30 years' experience in dispute resolution, spanning arbitration as counsel or arbitrator, ADR and court litigation. Over the years, Xavier has been involved in some 260 arbitrations including sales agreements, agency and distribution, licences, joint ventures, shareholders agreements, post-M&A disputes, etc. The diverse industries involved range from energy, construction, luxury goods and telecommunications to pharmaceuticals, banking, aerospace, sports and investment protection. President of the Arbitration Court of the Swiss Arbitration Centre and co-chair of the IBA Arbitration Committee, Xavier is also a frequent speaker at conferences and the author of some 80 books and articles.

Professional Experience and Education

and Education

2003
Partner at Lenz & Staehelin
2000
Solicitor of the Senior Courts of England & Wales
1994
Joined Lenz & Staehelin
1999
College of Law, London (UK), Visiting foreign lawyer, Herbert Smith, London
1998
Ph.D., Faculty of Law, University of Geneva
1996
Bar exam, Geneva (admitted to Geneva Bar in 1997)
1992
Academy of European Law, European University Institute, Florence (Italy)
1991
Diplôme d'études supérieures en droit (LL.M.), Faculty of Law, University of Geneva
1988
Licence en droit (LLB), Faculty of Law, University of Geneva

Litigation and Arbitration, Commercial and Contracts, Sports

Swiss Arbitration Association (ASA), London Court of International Arbitration (LCIA), SIAC Users Council, Comité français de l'arbitrage, Associazione Italiana per l'Arbitrato (AIA), Swedish Arbitration Association (SAA), International Council for Commercial Arbitration (ICCA), International Arbitration Institute (IAI), International Bar Association (IBA), Union Internationale des Avocats (UIA), The Law Society of England & Wales, Geneva Bar and Swiss Bar Associations, Société suisse des Juristes, Association of International Business Lawyers (AIBL), Association suisse de droit du sport (ASDS) etc. Member of the Panels of Arbitrators of, among others, ICC Switzerland, Singapore International Arbitration Centre (SIAC), Hong Kong International Arbitration Centre (HKIAC), Asian International Arbitration Centre (AIAC), Dubai International Arbitration Centre (DIAC),Cairo Regional Centre for International Commercial Arbitration (CRCICA), Tehran Regional Arbitration Centre (TRAC), Russian Arbitration Association (RAA), Arbitration Centre at the Russian Union of Industrialists and Entrepreneurs (RSPP) and Russian Arbitration Center (RAC) at the Russian Institute of Modern Arbitration (RIMA).

Favre-Bulle Xavier, Case Notes on International Arbitration, Switzerland 2021, in: Swiss Review of International and European Law (SRIEL), 2022, 675-701
Favre-Bulle Xavier, Case Notes on International Arbitration, Switzerland 2020, in: Swiss Review of International and European Law (SRIEL), 2021, 793-822
Favre-Bulle Xavier, Frey Harold, Rötheli Andreas, Riz à Porta Gian, Switzerland, in: The Mergers and Acquisitions Litigation Review, Law Business Research, 2021, 142-180
Frey Harold, Rötheli Andreas, Favre-Bulle Xavier, Riz à Porta Gian, The Mergers and Acquisitions Litigation Review - Switzerland, in: The Law Reviews, 1st edition, December 2020, 120-128
Favre-Bulle Xavier, Case Notes on International Arbitration, in: Swiss Review of International and European Law (SRIEL), 2020, 757-784
Favre-Bulle Xavier, Why Arbitration in Switzerland Becomes Even More Attractive, Why Arbitration in Switzerland Becomes Even More Attractive?, in Russian Arbitration Association Newsletter N. 8 (22), September-October 2020, 10-14
Favre-Bulle Xavier, Case Notes on International Arbitration. Switzerland 2019, in: SRIEL, 4/2019, 659-689
Favre-Bulle Xavier, Frey Harold, Arbitration 2019 Switzerland, in: Getting the Deal Through, February 2019, 285-292
Favre-Bulle Xavier, Natural resources exploitation: business and human rights (Editor), in: UIA-LexisNexis publications collection, November 2018
Favre-Bulle Xavier, Yukos Arbitration Saga: the Swiss Part, in: Russian Arbitration Association Newsletter N. 2 (2), October 2018, 21-24
Favre-Bulle Xavier, Case Notes on International Arbitration. Switzerland, 2017, in: SRIEL, 3/2018, 425-453
Favre-Bulle Xavier, Frey Harold, Arbitration 2018 - Switzerland, in: Getting the Deal Through, February 2018, 317-323
Favre-Bulle Xavier, Case Notes on International Arbitration. Switzerland, 2016, in: SRIEL, 3/2017, 447-474
Favre-Bulle Xavier, Frey Harold, Arbitration 2017 - Switzerland, in: Getting the Deal Through, March 2017, 339-345
Frey Harold, Favre-Bulle Xavier, Aebi Martin, Arbitration procedures and practice in Switzerland, in: Practical Law Multi-Jurisdictional Guide, Arbitration 2016/17
Favre-Bulle Xavier, Case Notes on International Arbitration. Switzerland, 2015, in: SRIEL, 4/2016, 673-700
Favre-Bulle Xavier, Frey Harold, Arbitration 2016 - Switzerland, in: Getting the Deal Through, Law Business Research 2016, 353-359
Favre-Bulle Xavier, Pechstein v. Court of Arbitration for Sport: How Can We Break the Ice?, in: Müller C./Besson S./Rigozzi A. (ed.), New Developments in International Commercial Arbitration 2015, Zurich, 2015
Favre-Bulle Xavier, The UIA in Valencia, The Commodisation of Sport Through Trade Marks, in: Juriste International, No 2015-3, 13
Frey Harold, Favre-Bulle Xavier, Aebi Martin, Arbitration procedures and practice in Switzerland, in: Practical Law Multi-Jurisdictional Guide, Arbitration 2015/16
Favre-Bulle Xavier, CAS Arbitration Proceedings: Is Sports Arbitration so Different?, in: Journal of International Trade and Arbitration Law (JITAL), 2015
Favre-Bulle Xavier, Frey Harold, Arbitration 2015 - Switzerland, in: Getting the Deal Through, Law Business Research 2015, 423-429
Favre-Bulle Xavier, Case Notes on International Arbitration. Switzerland, 2014, in: SRIEL, 2/2015, 287-331
Favre-Bulle Xavier, Case Notes on International Arbitration. Switzerland, 2012-2013, in: SRIEL, 2/2014, 297-336
Frey Harold, Favre-Bulle Xavier, Aebi Martin, Arbitration procedures and practice in Switzerland, in: Practical Law Multi-Jurisdictional Guide, Arbitration 2014/2015
Favre-Bulle Xavier, Patocchi P.M., Case Notes on International Arbitration (II). Switzerland, 2011, in: SRIEL, 3/2013, 541-560
Favre-Bulle Xavier, Monismo y dualismo de las leyes de arbitraje: ¿Son todas ellas dualistas?, in: Arbitraje Internacional, Pasado, Presente y Futuro, Libro Homenaje a Bernardo Cremades e Yves Derains, Ed. Carlos Alberto Soto Coaguila y Delia Revoredo Marsano de Mur, Instituto Peruano de Arbitraje, Lima 2013, 1437-1457
Favre-Bulle Xavier, Patocchi P.M, Case Notes on International Arbitration (I). Switzerland, 2011, in: SRIEL, 2/2013, 305-334
Favre-Bulle Xavier, Babel C., Contrat de Transaction, in: Marchand/Chappuis/Jeandin (eds.), Contrats commerciaux en droit suisse, Basle 2013
Favre-Bulle Xavier, L'effet cassatoire des décisions du Tribunal fédéral suisse et les pouvoirs (circonscrits) des arbitres de restatuer, in: Les Cahiers de l'Arbitrage/The Paris Journal of International Arbitration, 2013-2, 417-438
Favre-Bulle Xavier, Le Règlement Suisse d'Arbitrage International (« Swiss Rules ») : de 2004 à la révision (légère) de 2012, in: Revue de Droit des Affaires Internationales (RDAI) 2013, 21-39

President, Arbitration Court of the Swiss Arbitration Centre.
Co-Chair, Arbitration Committee of the International Bar Association (IBA); former Senior Vice-Chair, Sport Law Committee.
Member Academic Council of the Swiss Arbitration Academy.
Member of the ICC Commission on Arbitration and ADR.
Member of the ICC Institute of World Business Law.
Past activities include:
Member of the ADR Commission of the Geneva Bar Association.
Member of the Arbitration Committee of the Geneva Chamber of Commerce and Industry (2002-2012) as well as the Arbitration Committee and Special Committee of the Swiss Chambers of Commerce (2004-2012).
President of the International Arbitration Commission, of the Sports Law Commission and member of the Governing Board of Union Internationale des Avocats (UIA).
Lecturer in law at the University of Versailles (Master "Arbitration and International Business Law"); University of Zurich (LL.M. "International Sports Law"); University of Geneva (various fields in contract law); Swiss Arbitration Academy.

He provides strategic advice and is always thinking one step ahead and sources state that they would recommend him without any doubt.

Chambers, 2021

His cross-examination of witnesses at the arbitration proceedings was particularly impressive.

Chambers, 2021

He produces top-quality work as arbitrator and counsel and distinguishes him-self as a top practitioner in Switzerland.He possesses over 25 years' experience in commercial and sports arbitrations.

Who's Who Legal Arbitration, 2021

He is a dynamic, reliable and easy to deal with counsel.

Legal 500, 2021

He is highly knowledgeable, experienced, engaged and supportive. He surrounded himself with an A-team of lawyers.

Legal 500, 2021

He is a powerful counsel who will leave no stone unturned, with a strong arbitration experience, having been involved in more than 200 disputes across a range of industries.

Who's Who Legal Switzerland, 2020
He provides strategic advice and is always thinking one step ahead and sources state that they would recommend him without any doubt.
Chambers, 2021
His cross-examination of witnesses at the arbitration proceedings was particularly impressive.
Chambers, 2021
He produces top-quality work as arbitrator and counsel and distinguishes him-self as a top practitioner in Switzerland.He possesses over 25 years' experience in commercial and sports arbitrations.
Who's Who Legal Arbitration, 2021
He is a dynamic, reliable and easy to deal with counsel.
Legal 500, 2021
He is highly knowledgeable, experienced, engaged and supportive. He surrounded himself with an A-team of lawyers.
Legal 500, 2021
He is a powerful counsel who will leave no stone unturned, with a strong arbitration experience, having been involved in more than 200 disputes across a range of industries.
Who's Who Legal Switzerland, 2020
1/6
Publications
Case Notes on International Arbitration, Switzerland 2021

in: Swiss Review of International and European Law (SRIEL), 2022, 675-701

Case Notes on International Arbitration, Switzerland 2020

in: Swiss Review of International and European Law (SRIEL), 2021, 793-822